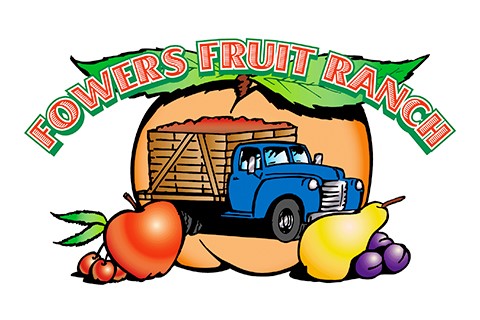 Fowers Fruit Ranch, LLC

Company Spotlight
Fowers Fruit Ranch is a family-owned and operated business. We are currently a 5th-generation orchard. Fowers Fruit was one of the first farms on the Provo bench in Orem, Utah. With growth and more population moving into Orem the Fowers felt it was time for a change and Fowers Fruit Ranch was founded in 1971 with Lynn and Sherryl Fowers as the current owners. They purchased ground in Genola, Santaquin and the West End of Utah Lake where they currently operate about 400 acres of orchard.
Fowers Fruit grows many different crops with Tart Cherries being the largest crop they grow. They also grow Sweet Cherries, Peaches, Nectarines, Pears and Apples. We currently grow, process and ship all our own product. With that in mind, it takes a team to make us operate and be successful. We have over 130 employees in a season to harvest, process, and ship our products.
Harvest begins in the middle of June with the picking of the sweet cherries and rainier cherries, and then we move into the "big push" with the harvesting and processing of the tart cherries. After that, it is time for peaches, pears, and the fall apples. As the harvest season comes to a close, we ramp up for a wintertime full of apples. With our state of the art cooling system, we are able to keep our apples until early spring so you can enjoy them almost year round.
We are fully committed to bringing you and your family a tasty, healthy treat. We work in harmony with mother nature to grow and nurture our fruit as it blooms, grows and then ripens to be harvested from the tree. Water is the life and blood of our farm, and without it, we would ultimately fail. We take our part in the conservation effort very seriously, all of our orchards are on micrometer sprinklers and timers that way we can manage how many gallons each tree is getting and keep it adjusted, so no water is ever wasted. Also, we are very involved with integrated pest management and use mating disruption as part of our pest and insect control. Insects can have a devastating effect on any crop and can make our product unusable at a very fast pace. So that is why we trap for insects, and if we find the threshold too high, then we know it is time to apply a cover application to our fruit to protect it from any insects that could harm it.
At our farm and packing facility, FOOD SAFETY is our motto. Every year we have a Good Agricultural Practice inspection and 3rd party food safety audit that inspects our facility and practices to make sure we are putting out a safe, healthy product for you to enjoy. This is a rigorous inspection, but we feel it is a necessary part of our operation.
Fowers Fruit Ranch and our family loves what it does and is looking forward to a very fruitful relationship with you.
To Top